Online Nikah Service For Muslim World
Are you looking to tie the knot with your significant other but struggling to find the time or resources for a traditional nikah ceremony? In today's digital age, getting married online has become a popular and convenient option. Online nikah services have revolutionized the way couples can legally marry without having to leave their homes. But what is online nikah, and why should you consider it as an option for your marriage?
In the digital age, the sacred Islamic tradition of Nikah is being transformed by technology, leading to the advent of online Nikah services. In this blog post, we'll explore the significance of online nikah, its process, benefits, and how it is reshaping the way Muslim marriages are conducted, without compromising the sanctity and traditions of Islamic law. and everything else you need to know about this modern approach to tying the knot!
An online nikah is a digital approach to the traditional Islamic marriage ceremony. It allows couples to get married without having to be physically present in the same location as an Imam/Nikah Khawan or a Qazi. Online Nikah is the process of conducting the Nikah ceremony over a digital platform. It adheres to all the Islamic traditions and laws, including the presence of a qualified Nikah Khwan, witnesses, and the consent of the bride and groom.

In simple terms, online nikah is an agreement between two consenting adults who wish to become husband and wife through virtual means. This type of marriage service has gained popularity due to its convenience and accessibility.

One of the most significant benefits of online nikah is that it provides flexibility for busy individuals who cannot take time off work or travel long distances for their wedding day. With just an internet connection and a device, couples can have their nikah ceremony carried out from anywhere in the world.

To ensure that online nikah ceremonies are legally binding, they must adhere to specific guidelines set by Islamic law. The couple must provide valid identification documents, witnesses who can attest to their consent, and agree upon terms such as mahr (dowry) before proceeding with the ceremony.

Online nikah offers modern-day Muslims a practical solution for getting married within Islamic boundaries while also embracing technology's benefits
The Significance of Online Nikah
Online Nikah, or online marriage services, has become a popular choice for Muslims around the world. This method of performing nikah involves using technology to connect couples with an Islamic scholar who can conduct the ceremony remotely. While some may question the validity of online nikah, it holds significant importance in modern times.

Firstly, online nikah offers convenience and accessibility to those who may not have access to traditional religious institutions or scholars. This includes individuals living in remote areas or those with physical disabilities that make travelling difficult.

Secondly, online nikah provides a solution for couples from different countries who wish to get married but face legal and logistical challenges due to immigration laws. Online nikah allows them to legally register their marriage without physically being present in one location.

Thirdly, online nikah accommodates individuals who prefer a more private and intimate ceremony without the presence of many witnesses.

While traditional methods remain prevalent and important within Muslim communities worldwide, online nikah carries significant value by offering flexibility and accessibility without compromising on religious principles.
.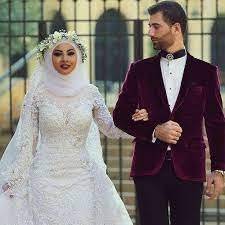 Civil Registration Certificates
The Process of Online Nikah
The process of online nikah is relatively simple and straightforward. It involves a series of steps that can be completed within a matter of hours or days, depending on the individual circumstances.

Firstly, the couple must select an online marriage service that offers nikah services. They will then need to register and create an account with the platform.

Next, they will need to provide their personal details such as name, age, occupation, and contact information. The online marriage service may also require additional documents such as identity proof and photographs for verification purposes.

Once these formalities are complete, the couple can browse through profiles of potential matches or invite specific individuals to initiate a conversation.

If both parties agree to proceed with Nikah (marriage), they can consult with religious authorities who oversee marriages in their community or hire an attorney who specializes in Islamic family law.

After obtaining all necessary approvals from religious authorities or attorneys involved in this process — which varies greatly depending on location–the couple performs the nikah ceremony through video conferencing using an authorized platform provided by their chosen online marriage service provider.

Online Nikah provides couples with an opportunity to connect virtually without worrying about geographical barriers while still ensuring compliance with legal requirements regarding Islamic marriages.
The Evolution of Nikah: From Traditional to Online
The shift from traditional Nikah to online Nikah is a significant one, fueled by advancements in technology. It's about simplifying processes, removing geographical barriers, and providing convenience while preserving the essential elements of a Nikah.
The Importance of Online Nikah in the Modern World
In today's globalized world, online Nikah provides a much-needed solution for couples who are in different geographical locations. It also caters to those who prefer a more private and convenient Nikah ceremony.
Upholding Islamic Traditions in an Online Nikah
Even though the platform is digital, the sanctity and traditional essence of the Nikah ceremony remain intact in an online Nikah. All Islamic norms, from the Ijab-Qubul (offer and acceptance) to the involvement of the Wali and witnesses, are meticulously observed.
Legal Recognition of Online Nikah
Online Nikah is not just a religious ceremony, but a legally binding contract. It follows the same legal requirements as a traditional Nikah, ensuring that the marriage is recognized by law.
Online Nikah: A Reflection of Technological Advancement
The adoption of online Nikah reflects the integration of technology into our lives. It's a testament to how technology can be leveraged to uphold religious practices and traditions, making them more accessible and convenient.
Privacy and Confidentiality in Online Nikah
Online Nikah services respect the need for privacy and confidentiality. All personal information is securely stored and the ceremony itself is conducted in a secure digital environment.
Ensuring Accessibility with Our Online Nikah Services
Online Nikah services have made the Nikah process accessible to all. Regardless of geographical location, couples can now conveniently tie the knot, making it a revolutionary step in the practice of Islamic marriages.
The Role of Our Online Nikah Services in Empowering Couples
By offering a platform for online Nikah, we empower couples to take control of their Nikah ceremony. They can plan and coordinate their Nikah according to their convenience and preferences.
Embracing the Future with Online Nikah
Online Nikah is more than just a trend; it's a reflection of the future of Muslim marriages. It is about embracing change while staying connected to our roots and traditions.
Testimonials: Stories of Successful Online Nikahs
We have been privileged to facilitate numerous online Nikahs. The satisfaction and positive feedback from couples reinforce the significance and potential of online Nikah services.
Understanding the significance of online Nikah is key to appreciating this innovative solution. It combines the sanctity of traditional Nikah with the convenience of digital platforms, offering a unique solution for Muslim couples worldwide. Embrace the future of Nikah with us and experience the ease and convenience of online Nikah services.
Our Online Nikah Service
At our online Nikah service, we blend tradition with technology to make your marriage journey simple, efficient, and sacred.
Established with the vision to streamline the Nikah process, we offer a comprehensive online Nikah service that respects and upholds the sanctity and traditions of Islamic marriage. We understand the importance of Nikah in a Muslim's life, and we are committed to making it a seamless and unforgettable experience.
Our expert team of qualified Nikah Khwans, experienced support staff, and knowledgeable legal professionals ensure that your online Nikah is conducted with the highest level of religious and legal compliance. We take care of every detail, from preparing and registering your Nikah Nama to conducting the Nikah ceremony, allowing you to focus on your sacred union.
We believe in the power of technology to transcend borders and bring people together. No matter where you and your partner are located, our online platform facilitates the Nikah ceremony, removing geographical barriers and providing a convenient, private, and secure environment for your marriage.
We are more than just a service provider; we are a partner in your journey towards marital bliss. Join the many couples who have trusted us with their most special day and experience a Nikah service that is as unique and special as your bond.
Contact Us Now
Ready to begin your journey towards a blessed matrimonial life? We're here to guide you every step of the way. Reach out to us now and let us make your online Nikah a seamless and memorable experience.
You can contact us via email or call us on our helpline. Our dedicated customer support team is available from Monday to Saturday, 10 AM – 6 PM (Pakistan Standard Time).
If you have any questions or need assistance, feel free to fill out the contact form on our website, and we will get back to you as soon as possible. You can also visit our office for a more personal discussion about our services.
Let us be a part of your beautiful journey. Contact us today and let us make your online Nikah a reality. We look forward to serving you!